Description: Meet Lily Wilder: New Yorker, lawyer extraordinaire, blushing bride. And totally incapable of being faithful to one man.
Lily's fiancé Will is a brilliant, handsome archaeologist. Lily is sassy, impulsive, fond of a good drink (or five) and has no business getting married. Lily likes Will, but does she love him? Will loves Lily, but does he know her? As the wedding approaches, Lily's nights—and mornings, and afternoons—of booze, laughter and questionable decisions become a growing reminder that the happiest day of her life might turn out to be her worst mistake yet.
Unapologetically sexy with the ribald humor of Bridesmaids, this joyously provocative debut introduces a self-assured protagonist you won't soon forget.
<><><><><><><>
It took me a while to finally pick up this book – not because I didn't want to read it, but I have had so many others on my TBR pile that it just keep getting backburnered. I finally picked it up this weekend, and I read the entire novel in one day. It was such a fun, easy read – definitely a perfect book for beach vacations!
While it could be considered fun chick lit, it was much sexier than I was anticipating and I was also pleasantly surprised by the actual depth of the novel. Main character Lily Wilder thinks she has the perfect fiancée, but is unsure of herself. The book opens with Lily partying at her bachelorette – drinking and making out with a random guy – then getting called into work and sleeping with her boss. Clearly, Lily's behavior doesn't exactly scream marriage material, particularly not by societal norms.
"I Take You" asks the questions: can you ever really truly know someone, and how can you be sure that marriage is the right step? Marriage is supposed to be a lifelong commitment between two people who want to share their lives. This book also called into question why get married. With infidelity and divorce becoming so common, couples who stay together are no longer the norm, but rather the exception. Personally, I strongly feel that this is in great part because people don't think about marriage and weddings in the same vein and end up getting married for the wrong reasons. Too many care more about the ring or the party that there's a complete lack of consideration for the commitment it represents.
Lily's difficult past could have added an extra layer to the novel, but it was left underdeveloped and somewhat irrelevant to the greater themes in her life. Overall though, this was a fun, modern and very sexy read; and despite Lily's constant back and forth with herself and all of her cheating, I couldn't help but like her and laugh at her a bit.
Make sure to check it out on Goodreads and buy it on Amazon!
<><><><><><><>
About the Author: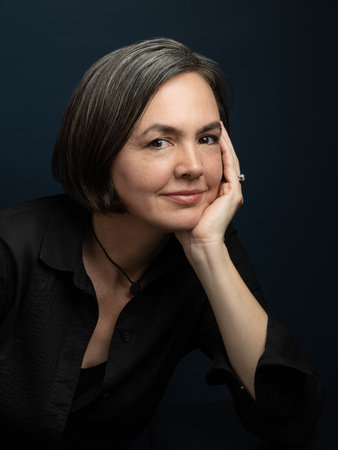 Eliza Kennedy attended the University of Iowa and Harvard Law School, where she was an editor of the Harvard Law Review. After graduation she served as a law clerk for a federal judge, then practiced litigation for several years at a prestigious Manhattan law firm. She lives in New York with her husband and son.
<><><><><><><>
*I received this book through Blogging for Books in exchange for an honest review. This does not affect my opinion of the book or the content of my review.